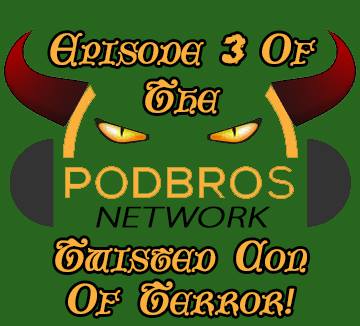 PODBROS TWISTED CON OF TERROR HALOWEEN SPECIAL - 
Yes, we talk trump, and we talk Russia, and we talk The Clintons.  
Our car was stolen, and then returned.  We talk about that expereince. 
OH - 
The Podbros Twisted Con Of Terror - 
We are part 3 of the twisted con of terror, and you can hear our part at the 4:35 mark.
ENJOY!